Sporty Suits in Pretty Pastels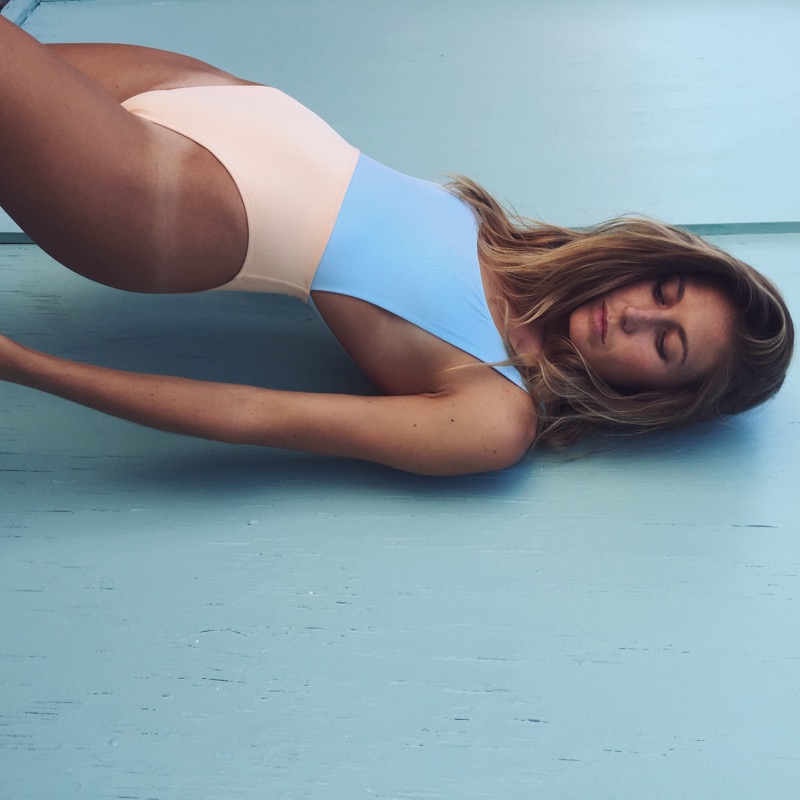 KORE SWIM x LADY TOMBOY
Powder Blue x Peach -------- my new favorite PASTEL PAIR! 
Have you been searching for that perfect one piece? Because me for, it has been way harder than I imagined. Coming across this bad ass suit was definitely MEANT TO BE. It's SPORTY, it's COMFY, and it's my soul mate.
I love the CUT, COLOR and STYLE behind this brand!
<><><> Meet Kore Swim <><><>
The pretty ladies and designers, Jessica and Nicole state, "We believe that every woman should feel empowered, unique and, above all, like a knockout."
[Well heck yeah, I agree. I want that! They have only been around since 2011 too - Wow!]
My FAV part about KORE:
KORE swimwear fuses fashion and sport to accentuate a woman's finest features in her most radiant, powerful state. Each suit contours effortlessly to the body, and has been crafted with both the glamorous sunbather and adventurous surfer in mind.
*Lady Tomboy approved*
'Nyx'
I am sure some of you prefer a bit more coverage on the booty and hips so I want to also recommend a few of their other suits that are on point!
This is the 'Minerva Maillot Mojito'
And the 'Flora Maillot Bellini' (also in all black)
They also have adorable two - pieces - and a lot of CUTE STUFF so make sure to check out their site:
// Although, they are on the pricier side - I promise you their material, fit and durability are amazing. And that is WORTH it. \\
Yes I know, I definitely need to work on my tan lines - but hey I got time.
I wish you luck on your one-piece search - my search is over ; )
I am so stoked on this brand.
x0
Lady Tomboy